Drum roll, please……..Sound the horns……Dust off your hats…..Mark your calendars….. 
A NIGHT AT THE RACES
To benefit the West Chester Area Senior Center

SATURDAY, NOVEMBER 3, 2018
6:30 PM – 10:30 PM
at The Senior Center
Food & Bar Included
Casual Affair

$60- Non- Senior Center Members
$50- Senior Center Members
As of Oct. 22nd Non-Member ticket prices increase to $75, if still available, until sold out.
TICKETS ARE NOW ON SALE!!!!
The last three years  SOLD OUT so get your tickets early!
PLATINUM SPONSOR
GOLD SPONSOR
SILVER SPONSOR
BRONZE SPONSORS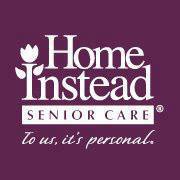 Dale Krapf

SPECIAL SPONSORS
Decoration Sponsor
DVD Sponsor
Saddle Sponsor


Bill & Ann McGrath
Paddock Sponsor

Wine & Coffee Sponsor
Micael Walsh 




Delaware Valley Sommelier Society

EVENT PATRON
Arthur Hall Insurance
Arthur L. Sagnor III
Gawthorp Greenwood, PC
District Attorney Tom Hogan
Joe Hartman Choice Benefits Inc
MacLaren Kitchen and Bath
Premier Orthopaedic & Sports Medicine
Sauter Crane Rental
Terminix