It has been said, "Regular exercise is the closest thing we have to a fountain of youth."  Here at the West Chester Senior Center, we believe it is very important to stay active throughout life, especially as we age.  We offer a variety of exercise classes here at our center.  We have everything from seated exercise to Tai Chi.  Take a look — hope to see you here!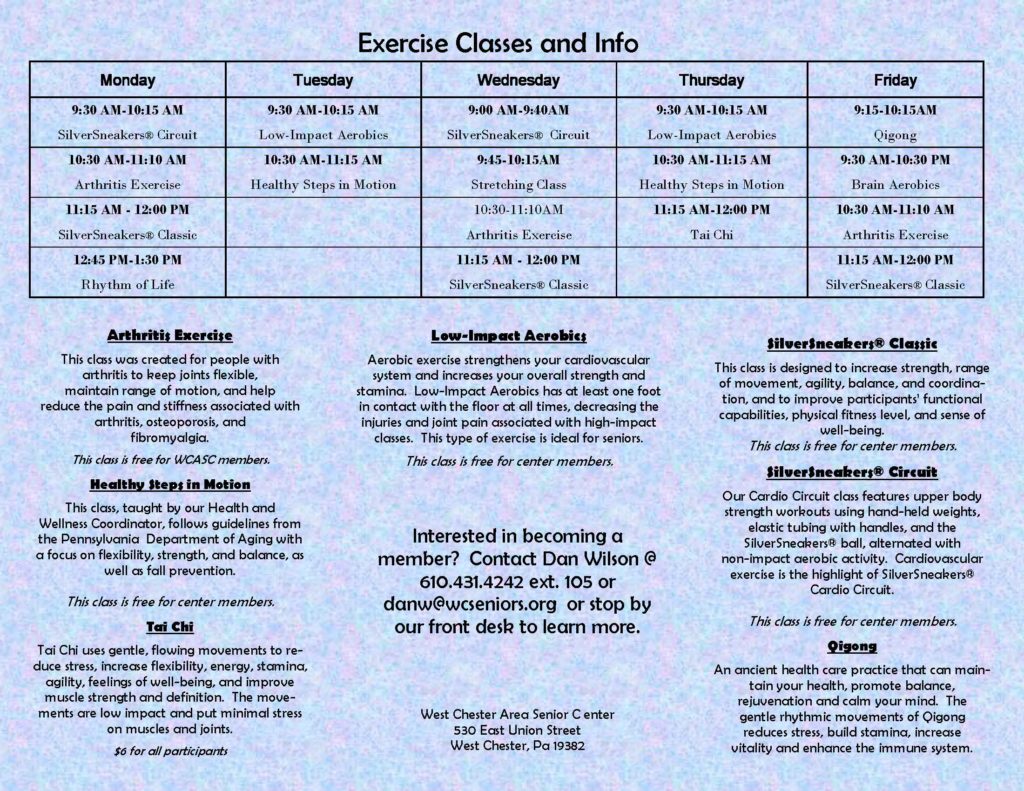 Wellness Programs 
Hearing Clinics- 
Dr. Judith Curtin, AuD is here every 1st and 3rd Wednesday
Dr Schuler , Audiologist  is here every Monday
Please contact us for appointments.
Nurse Programs – 
Mary Jo Baldino from Neighborhood Health Agencies, Inc. provides free blood pressure screening on Tuesdays @ 10:00 AM.