OOOOH, WHAT A NIGHT IT WAS!

With the immense generosity of our many sponsors, local restaurants, and caterers who joined with our superstar Board of Directors, event committee, volunteers, community leaders, staff, and friends, we are most pleased to announce the results of our Saturday, November 2nd Night at the Races (insert drum roll here please)……………………………………………………….. WE ALL JOINED FORCES TO RAISE OUR HIGHEST AMOUNT EVER OF

$88,500 !!!!!

W-O-W! That's $88,500 to support our many programs and services for our 3,400 individuals we help throughout the year! THANK YOU ALL for being a huge part of this success!
PLATINUM SPONSOR
GOLD SPONSOR
SILVER SPONSORS




BRONZE SPONSORS











PADDOCK SPONSOR



PONY EXPRESS SPONSOR
Chester County Check Cashing
GARLAND SPONSOR
Peg Heubner
ROASTERS CORNER
SPECIALTY BEVERAGE SPONSOR
Diana Liberi
WINNERS CIRCLE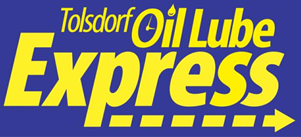 EVENT PATRON

Judge Mobile Wash
John & Kathy Hoertz
Lasko Products
MacLaren Kitchen and Bath
Mike Noone
Pancoast & Clifford, Inc.
Pancoast Properties
Provident Bank
Steve & Anne Quigley
Riley, Riper, Hollin & Colagreco
Sautter Crane Rental
SarahCare of Malvern
Fran & Clayre Schorn
Schorn Construction
Scott Honda
Kathy Sullivan
Gail Tanzola-Seymour & Scott Seymour
Sheller Oil Co.



Allegheny Iron & Metal Co.
Arthur Hall Insurance
Aventura at Pembrooke
Matt Arnoldy
Baird & Rudolf Tire Company
Leslie K. Bair
CCR Management, Inc.
Choice Benefits, Inc.
Coast to Coast Auto, Inc.
Cobblestone Realty Ltd
Countryside Consulting, Inc.
Trudy Dalton
Davis Trachtenberg, Inc.
DellaVecchia, Reilly,  Smith & Boyd Funeral Home
DS Pipe & Steel Supply, LLC
District Attorney Tom Hogan
First Resource Bank
Fulton Bank
Gawthrop Greenwood, PC
The Hickman
Haydon Bolts