WELCOME TO…………
WCASC's WEEK AT THE RACES 2020
COME JOIN US NOW VIA VIDEO !!! https://youtu.be/v-TvJZikgBY
We all know that 2020 has called upon all of us to stretch, twist, turn, and reach higher than ever before, and, certainly, our West Chester Area Senior Center is no different. We re-invented our very popular and sold out Night at the Races of the many past years into a virtual Week at the Races for 2020 and we are over-the-top excited that so very many friends, partners, and donors from our wonderful community have jumped in with us once again on this unique journey to support our seniors!
So grab some snacks, sit in your comfy seat, and click this link to JOIN US for the "big show". https://youtu.be/v-TvJZikgBY `
THANK YOU SO VERY MUCH TO ALL OF YOU WHO HAVE SPONSORED, DONATED AUCTION ITEMS, VIRTUALLY WALKED OR RUN WITH US, AND PLACED A BID IN OUR AUCTION …….YOU have been with us every step of the way making a very real difference for our seniors and we all appreciate it more than you know.
A BIG THANK YOU also to our great friend and Board member, GREG ZELLER of Greg Zeller Custom Photography, for creating this video and story to share with all of you!
THANK YOU ALL!
Click the link below for our program!!!
Generally, at this time of year, we are in the midst of planning for our popular annual Night at the Races fundraiser, but this year requires us to adapt to our current climate so we're going virtual! Our 2020 "Week at the Races" event will launch with an online Auction on October 1st featuring new items weekly, will continue with a "Walk/Run When You Want" virtual weeklong event, and will culminate with an exciting online program on Saturday, November 7, 2020. PLEASE STAY TUNED FOR MORE ANNOUNCEMENTS TO COME.
.
While it's disappointing that we won't get to see all of your faces in person this year, we're confident that this year's event will be just what we all need!!
For information regarding sponsorship opportunities, team and walk/run registration, or clarification on anything, feel free to check out our Facebook and website (www.wcseniors.org) or email Dan Wilson at danw@wcseniors.org.
We cant wait to "see" you all at the Races!
2020 "Week at the Races" Sponsors
PLATINUM SPONSORS
THE MORRIS FAMILY
GOLD SPONSOR


SILVER SPONSORS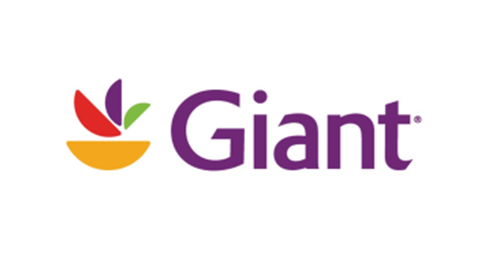 BOB & CLAIRE MISKO



WILLIAM WILSON
PA EMPLOYMENT LAWYER
BRONZE SPONSORS



JOHN DIEDERICH
RAY & ELLEN DOYLE
DR. LEONARD & ANN GIUNTA
JOE HARTMAN,
CHOICE BENEFITS, INC.
CLAUDIA INMON
J2H DESIGNS, LLC
LIONS CLUB OF WEST CHESTER


EDWARD MORRIS

THE RUDMAN FAMILY

BETTY STRODE
THE WALTON FAMILY
EVENT PATRONS
Cobblestone realty
Countryside consulting
Dellavecchia, Reilly, Smith & Boyd Funeral Home
John & Julie Elicker
Guest Financial Services
Eric Ryan
Fred & Candice Gunther
Jeff Shapiro
Mary Latoff
Jim & Dee McFadden

Scott Honda
Nathan Trotter
Premier Orthopaedic & Sports Medicine
Sheller oil co.
Gail Tanzola-Seymour
Tin Technologies
Tolsdorf Oil Lube Express
Trust Point Payroll
Donald & Dianne Turner
Umbreit Wileczek & Associates
In memory of Maureen "Mo" Sullivan